My Experience
I enjoy creating things and I appreciate both the artistic and the technical aspects of the creative process. Below is a brief overview of what disciplines I have experience with,
which should provide you with a general idea of what it is I do and what I'm good at.
V-Shaped
I'm developing my skills in order to be 'v-shaped'.
I want to be comfortable and skilled in a spectrum of subjects,
excel in a few fields, and absolutely master one thing.
As a Programmer
I am comfortable working in a spectrum of fields,
but I have the most professional experience as a programmer.
Some examples of languages I've worked with recently are:
C#, C++, Java, JavaScript, AS3, PHP, SQL, HTML & CSS.
My engines of choice are the Source Engine and Unity 3D.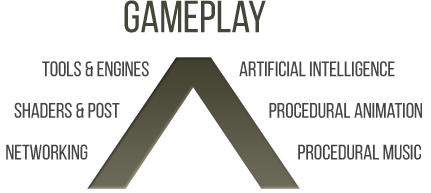 Let's get personal!
My Education
In 2013 I graduated with honours studying Software Engineering at Fontys Hogescholen in Eindhoven, the Netherlands.
I received an annotation on my degree for my minor Game Design & Technology by having exclusively game-oriented internships.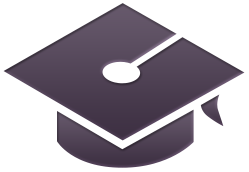 My Work Experience
In 2012 I did an internship at Plox Media in Gemert, the Netherlands where I created Flash Games and an online high-score/achievement system for half a year. In 2013 I had another half-year internship at Spil Games where I worked as part of the Unity game developer team and did a research on gameplay metrics for my graduation. While working as an intern I was offered an official place in the team as a game developer,
which I have been doing for nearly a year now.
My Personal Projects
Besides studying and working I have always been very involved with personal projects. I have been making small games and gameplay mechanics, built freelance websites, volunteered as part of Valve's Dutch Community Localization Team, created and sold game mods, run a Team Fortress 2 modding community and started working on my own commercial videogame, The Intruder, which was approved for a release on Steam as part of Valve's Greenlight program in 2013.